My solution for the IBM Design Challenge - Content focused. 
Design a better way for a mid-career professional who occasionally travels for work to find just the right vehicle when using the Hertz mobile app.
This particular user type values having lots of information and control over the kind of car they ultimately choose to reserve.
There is frequent and pervasive evidence of sentiment from all user types around the theme of, "I just want to browse and understand my options."
- Mid-career professional
- Travels for work occasionally
- Wants to find the right vehicle for themselves
- Values lots of information
- Wants to be able to make their own choice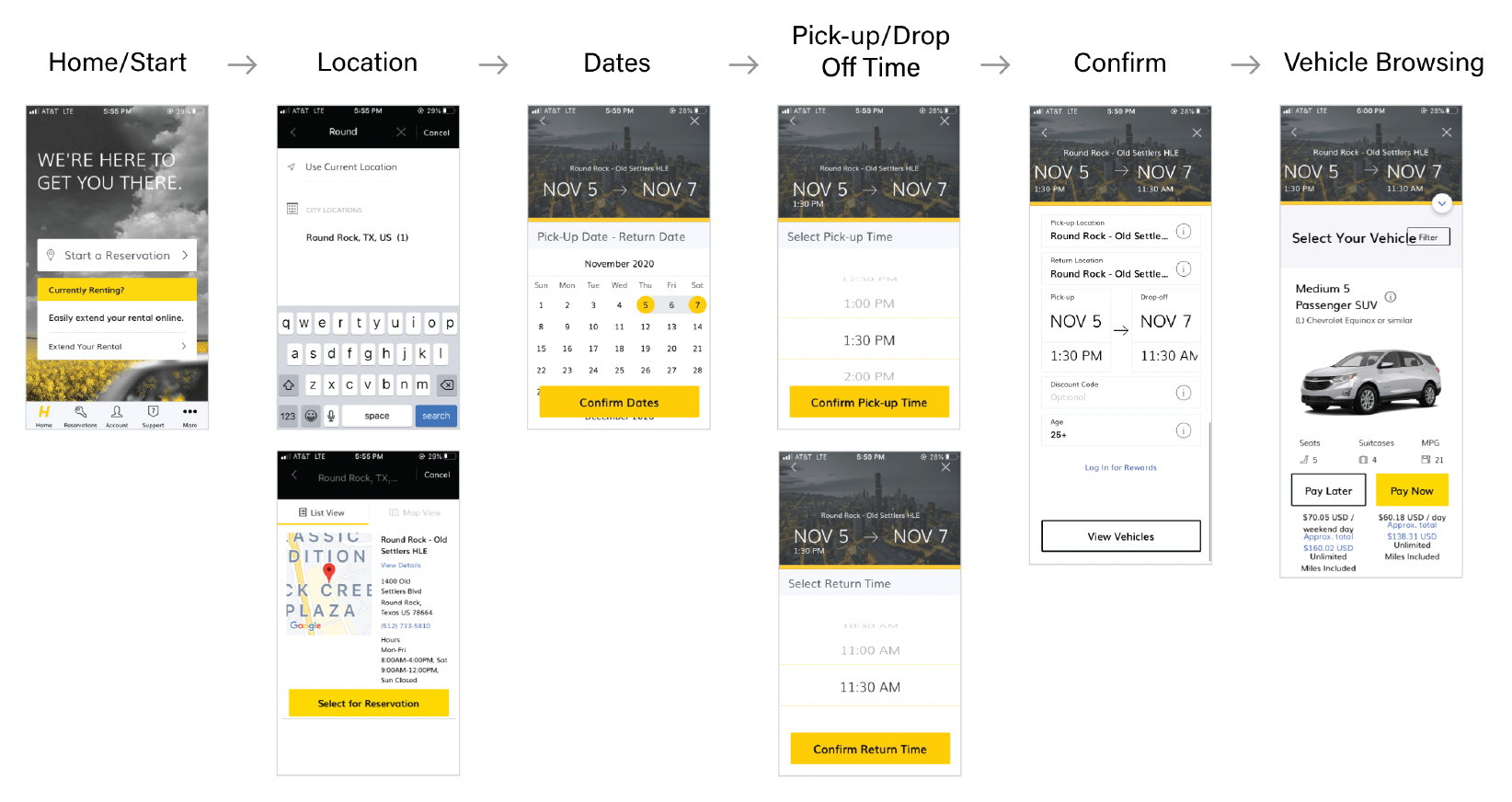 - Results provided a lengthy selection of vehicle options
- Only one vehicle is visible at a time, which requires scrolling to view more vehicles
- Can only be organized "low to high" or "high to low" cost and by car type
- Additional information is not immediately clear
- Narrows down the selection based on location, date, and time
- Provides cost data for rental
- Visual representation of the vehicle
- Details regarding seating/suitcase capacity and MPG
​​​​​​​​​​​​​​
The app has a straightforward process to find vehicles, but the current process feels like a transaction to get in and get out. It provides highlighted information and a long list of vehicles option that the user has to scroll through.
My solution is to create an experience for the user that allows them to gain more information and browse vehicles to find the right vehicle for their needs. By creating a great experience for the user, Hertz can gain loyal customers.
                    - Allow for multiple vehicles to be viewed on one screen
                    - Joint marketing between the vehicle manufacturer and Hertz
                    - Lets the customer experience the vehicle from anywhere
          - Customer feedback and ratings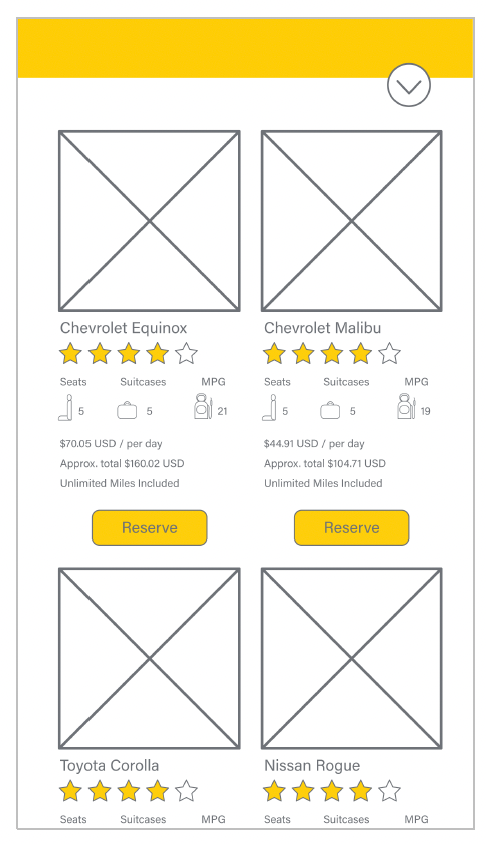 The new vehicle browsing screen allows the user to see more options on the screen. Allows for less scrolling and quick glance options.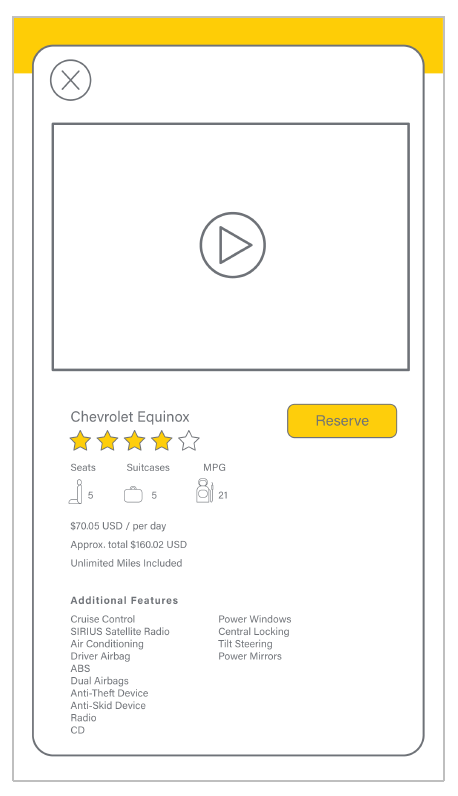 Click on a vehicle for a promotional video and vehicle features. Lets the user experience the vehicle from anywhere.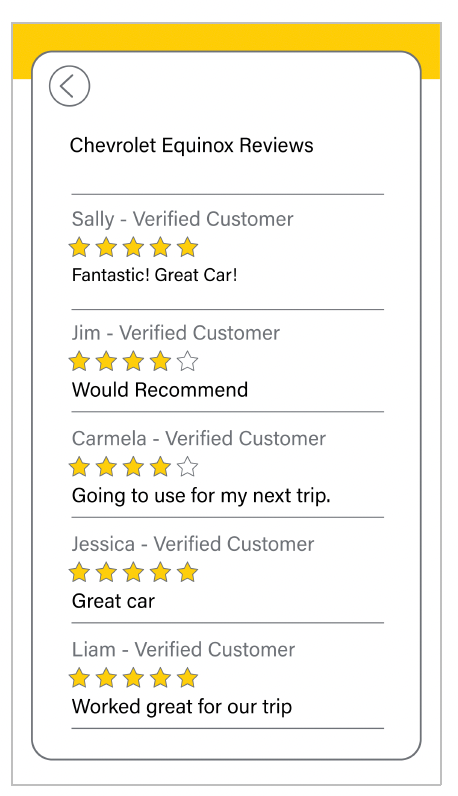 If the user clicks on the rating stars, they receive customer ratings and feedback on the vehicle selected.
Let's give the user an experience, not a transaction. Creating a modern browsing experience can give the user the opportunity to understand their options, delve more into the features, and view ratings to help them find just the right vehicle for them.